PUPPY 101 + PUPPY ELEMENTS
We offer our orientation information online so that families can start attending in person classes as soon as possible. No waiting for the next term to start. Enrollment is on-going.
Puppy 101
Enroll in our online Puppy 101 class as part of our "4 Elements" package or as a standalone course.
Puppy Elements
Register for in-person socialization classes; we recommend attending once weekly for 4 weeks. 
Complete Puppy 101
Before your first in-person Elements class complete the pre-requisites in the online Puppy 101 course 
socialization class content rotates weekly
4 Unique Elements CLASSes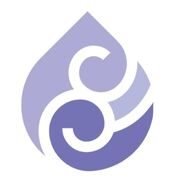 There is no set start date or terms for socialization class and intake is on-going.
We recommend that you start classes before your puppy is 12 weeks old. This ensures that you can bring your puppy to all four of our unique socialization classes before they are 16 weeks old. Puppies must be under 16 weeks to attend socialization classes.
Online Orientation
The Introduction & Socialization units and the quiz for each unit must be completed in our online Puppy 101 course before families attend their first in-person class.
Under 16 Weeks
Puppies must be under 16 weeks on the date of the class to attend socialization sessions. 
Save $20 with the 4 Elements Pack
or for puppies starting classes over 12 weeks old you can pay à la carte
Puppy 101
Required Online Course
 Topics covered:

•

 Introduction to Puppy Raising

•

 Socialization

•

 Potty Training

•

 Puppy Biting

all families must complete the Introduction and Socialization units and corresponding quizzes in Puppy 101 before permitted to attend Puppy Elements classes
4 Elements
Socialization Package
save $20 vs. booking as-you-go 
• Puppy 101 Enrollment

($25 value)

• 4 Credits for Puppy Elements socialization classes

($160 value)

only for puppies 12 weeks or younger at their first class (and under 16 weeks at each class)
Puppy Elements
Pay-As-You Go Classes
Every class includes:

•

 Settling

•

 Off leash play and exploration time

•

 Sound & object socialization

•

 Handling exercise

•

 Equipment & surface socialization

•

 Confidence building activities
Frequently Asked Questions.
Have questions? Check our FAQs before sending us an email!
What day/time are Puppy Elements classes?
Puppy Elements classes run on Sunday evenings at 6:30pm. On holiday weekends the class will be moved to Monday evening.
How old should my puppy be when I start classes?
9 – 11 weeks old
Puppies may attend in person socialization classes as early as 1 week past their first vaccinations. If you just brought your puppy home we recommend letting them have about a week to settle into their new home. Puppies typically are placed in their homes around 8 or 9 weeks, so that means 9 or 10 weeks is the typical age we recommend to start.
Puppies must be under 16 weeks old to attend. 
Can my 16 week old puppy attend socialization classes?
No
Puppies must be under 16 weeks to attend our Puppy Elements socialization classes. These classes are designed for puppies in their socialization stage of development which ends between 12 – 16 weeks. Not only do older puppies benefit considerably less from the activities in our Puppy Elements classes, but they can also compromise the experience for our youngest puppies.
We prefer puppies in the class to be 14 weeks or younger, but give a little wiggle room to allow puppies up to 16 weeks old. The day your puppy turns 16 weeks old is the last day we will accept them into class. If your puppy has turned 16 weeks old then we recommend looking into our Foundations classes.
What vaccinations does my puppy need to have to attend class?
1st set of vaccinations
Puppies must have received their first set of vaccinations a minimum of one week prior to their first class. This first vaccination is a parvo/distemper combination vaccine. Puppies typically do not receive their rabies vaccination until 16 weeks or older, so rabies vaccination is not required for socialization classes.
Is it safe to attend classes before my puppy has been fully vaccinated?
Yes. 
With developing puppies we need to balance health risks with behaviour risks.
While the risk of attending a group puppy class are not zero, if the proper precautions are taken there is no greater risk than taking your puppy to the vet.
The Extraordinary Canines' training facility is disinfected with a veterinary grade cleaner that is effective against common diseases, including canine parvovirus, before every Puppy Elements class and all families must provide proof that their puppy has received, at minimum, one set of vaccinations.
The primary socialization window in puppies is between 3 – 12 weeks old. Puppies that are not adequately and ongoingly socialized before 12 weeks old are at higher risk of developing behaviour issues like fear/anxiety/aggression and also being relinquished to a rescue or shelter. A reputable rescue or breeder will have already begun socialization.
The most common cause of death in dogs under the age of 2 is behaviour euthanasia not disease. So, while we absolutely need to be careful with our puppies before they are fully vaccinated we also need to ensure they are getting socialization opportunities in safe environments to mitigate risks of behavioural problems as much as possible.
Extraordinary Canines follows the latest evidence on puppy socialization and development as well as the recommendations from The American Veterinary Society of Animal Behavior (AVSAB) on puppy socialization classes which is to start puppies with socialization classes as early as it is safe to do so: one week after their first vaccinations.
High risk areas for disease must be avoided with your puppy until they are fully vaccinated (~16 weeks old). High risk areas include the dog park, dog daycare, the ground at the pet store and any other areas frequented by unknown dogs.
Ideally your puppy should start classes before 12 weeks. The puppies that start classes at 9 or 10 weeks old usually benefit most from classes compared to puppies that start later. Puppies that do not start classes until after 12 weeks old, especially those over 14 weeks old, typically have a much more challenging time participating in the various socialization activities in our Puppy Elements classes and may have already begun to develop some fear and anxiety.
Read the full Puppy Socialization Position Statement from the AVSAB to learn more.
How many puppies are in a class? How many instructors?
Class sizes vary week to week with our "start anytime" approach. We run classes with as few as 2 puppies and as many as 6 puppies.
We ensure that there is at least one trainer available for every 3 puppies and their families in attendance so that there's plenty of individual attention.
Do I need to finish the Puppy 101 lesson before I register for socialization class?
Families will have access to register their puppy in socialization classes as soon as they enroll in Puppy 101.
That means you can book your socialization classes before you complete the pre-requisites, BUT the requirements to complete the Puppy 101 Intro and Socialization units do need to be met before you attend your first in-person puppy socialization class. This is strictly enforced as families that have not understood the required Puppy 101 lessons typically require a disproportionate amount of help and attention from our trainers.
We check that any new families booked in have passed their Puppy 101 Introduction Quiz and Socialization Quiz when we are setting up for the day's Elements class. Families that have not completed the Puppy 101 pre-requisite will be turned away without refund.
Will my puppy learn skills like "Sit", "Down", and "Come"?
No. 
The priority for our baby puppies is to have positive socialization experiences. There is only so much we can cover in a one hour class, so we wait to teach skills like "Sit" and "Down" until our Foundations classes.
Most families are very busy, so if you only have 20 or 30 minutes to spend on training in a day we really encourage that time is spent on handling, sound and object socialization, and other socialization experiences like "Puppy Picnics" (we talk about this stuff in our Puppy 101 course). The benefits of these activities are supercharged in puppies under 16 weeks old and acceptance and excitement for these things cannot be as easily earned in dogs over 4 months old.
A dog can learn behaviours like "Sit", "Down", "Come", and "Leave It" at absolutely any age and it can even be easier to work on these things when puppies are at least 4 months old and have a longer attention span. That said, some families have a lot of extra time to spend with their puppies and can spend 20 – 30 minutes a day on handling and other socialization activities plus still have additional time to work with their new addition. If this is your situation then we encourage you to enrol in our online Foundations course to get started on those skills and more.
How much time will my puppy spend playing with other puppies? What does play time look like?
We give puppies two off leash exploration opportunities during our classes. While each class can vary slightly in precise timing about 20 minutes total is spent off leash.
Not all puppies want to play with other puppies. This is normal. Off leash time doesn't mean every puppy will choose to play during this time. We aim to ensure your puppy can make the choice to play or not based on their temperament and comfort level.
During off leash time our skilled trainers will supervise interactions between puppies that are interested in playing with others.
Larger classes are typically divided into two play groups where we try to match them with puppies that are of similar size and energy as much as possible.
For puppies that are not ready to play yet or simply are not interested in play we aim to protect their confidence by ensuring they do not become overwhelmed. Most puppies become more interested in play as they attend more classes. It's common for puppies to choose to watch the others instead of directly interact in their first class or two.
Forcing a puppy that is worried or hesitant about other dogs into play can foster aggressive behaviour towards other dogs and our goal is to always have a positive impact on your puppies development.
How many people can attend with the puppy? Can I bring my children?
We encourage attendance from two members of your household or help from a friend; this allows one person to be able to follow instruction if the other is distracted while attending to the puppy. 
Children in attendance should be mature enough to sit quietly and attentively during a 75 minute class. They should be old and mature enough that their attendance is helpful in training the puppy and does not distract from the puppy training. 
Children under 10 years old should be left at home if possible, but are required to have an additional adult who is not responsible for the puppy available to take responsibility for them if they do attend. 
No more than 4 humans per puppy may attend. An adult must be present at all classes.